Did you know that the cost of funerals is one of the fastest increasing costs in the UK? Today, a basic funeral costs £3897. That's 103% more than a funeral in 2004.*
If you want to protect your family from the financial worry of meeting these costs, getting a pre-paid funeral plan should be a priority.
How to protect against rising costs
A pre-paid funeral plan means you pay a fixed fee for your funeral at today's prices. As funeral costs continue to rise, families without a funeral plan will probably be left paying significantly more in the future.
By taking out a funeral plan,  you can lock in today's prices and therefore avoid future price increases.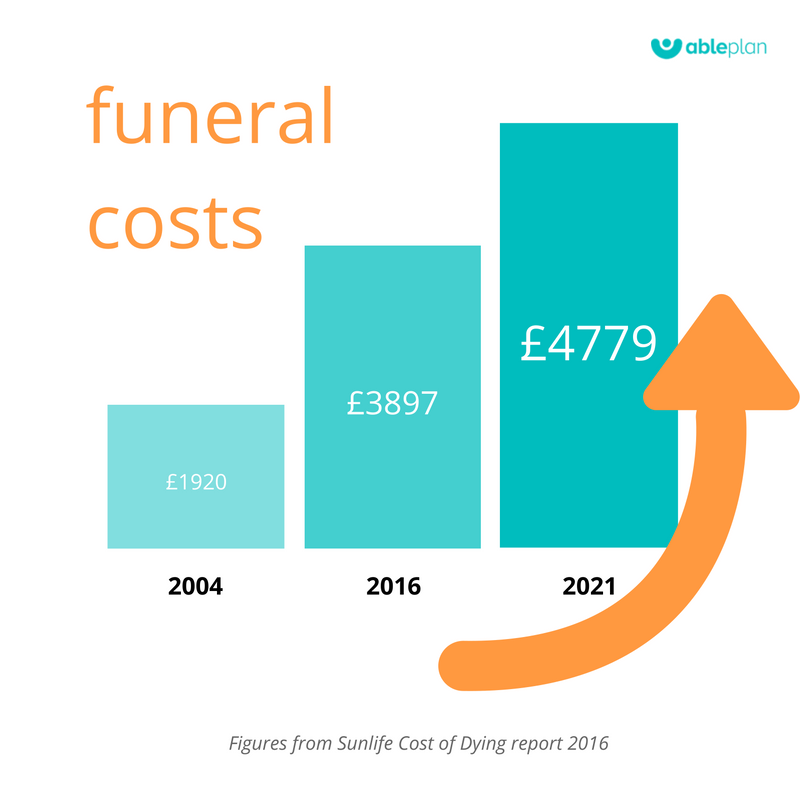 Finding the right plan
Funeral plan types vary but most will cover the core costs involved in the funeral service, including funeral director services, transportation of the body and cremation costs.
It may be possible to pay in instalments or to pay a lump sum in advance, depending on the funeral plan you choose.
Each provider is different with different options, so it's important to find a plan that suits your budget and circumstances. It's probably worth comparing plans to get the funeral you hope for at the right price.
Get my free funeral plan quotes
Making your plan
However talking about your funeral wishes can feel daunting. As a result, many of us put off having 'the conversation'.  It's important to remember that talking about it won't make it happen but could make things easier for those left behind.
53% of people organising a funeral said it would have been much easier if they had had a conversation about death and their loved one's wishes.* 
Planning ahead is a practical way to take care of your funeral arrangements. These plans will protect your friends and family from avoidable stress and furthermore, mean you can make your wishes known – even down to details such as readings and music you might like.
An experienced advisor can talk you through the process, compare features and find an affordable plan for you.
So if you'd like free advice and low-cost quotes, our funeral planning service could help. Our simple form takes just 30 seconds to complete and our expert advisors do all the rest.
We pride ourselves on offering a friendly service with no obligation and no pressure selling. Just the support you need for peace of mind.
*2016 Sunlife Cost of Dying Report